1-800-S-Parker
(201) 569-1600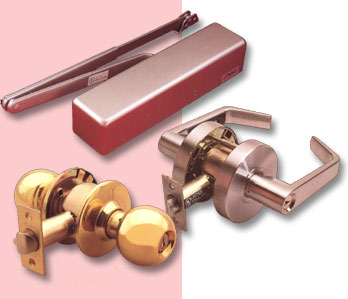 Commercial & Residential
Door Hardware
To Distributors, Manufacturers,
and Wholesalers in the Trade

Our Products
Every item in this catalog has been manufactured to our rigid, high quality standards. To assure your complete statisfaction we maintain these exceedingly high standards in both product development and manufacture.

Our People
You'll find a lot more then just a friendly voice when you phone S. Parker. Our experienced sales and service staff have a thorough knowledge of each item and can advise you as to the quality product which may be appropriate for your needs.

Our Service
With our multi-million dollar in-stock inventory, you can expect a fast response to your order. Why wait weeks when most S. Parker orders are turned around in 48 Hours!



S. PARKER HARDWARE MFG CORP
Parker Drive, P.O. Box 9882, Englewood, NJ 07631
NJ (201) 569-1600 | NYC (212) 925-6300 | 1-800-S-PARKER
FAX (201) 569-1082 | 1-877-636-5712
hardware@sparker.com